Year 1 Autumn walk in the woods 
On Tuesday Year 1 had such a lovely (and muddy!) walk in the woods. In Science this week we have been learning about the changes that occur each season. Whilst we were enjoying our walk we spotted many signs of Autumn such as leaves changing colour and falling off the trees. We also realised the need for warmer clothes such as coats and hats. Whilst in the woods we stopped off to enjoy a drink of hot chocolate to warm us up whilst Mrs Dixon read us an Autumn story called 'Little Tree'.  
Year 6 have been developing balance, coordination and strength this week as part of our new gymnastic unit.  We began by exploring different ways of moving, and worked in pairs to explore matching, mirroring and canon actions.  We enhanced our performances with use of apparatus and enjoyed watching each other's creations.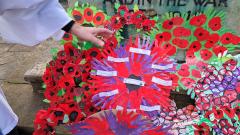 Remembrance Day
Last Friday (10th November) we marked Remembrance Day together.  The children stood so respectfully in the playground for the minute silence and then our school council took some beautifully made wreaths up to the cenotaph in the park where they met with their counterparts from Calverley Parkside School and members of the British Legion.  It was wonderful to come together as the children of Calverley with representatives from the older generation in an act of mutual respect, gratitude and desire for peace in our world.  The children were a real credit to the school and to you all as parents.
The school raised £446.38 for the Poppy appeal.
It was lovely seeing all the children and staff in their spotty/Pudsey bear outfits today.  We raised £478.36 towards this excellent cause.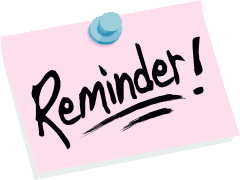 Wednesday 22nd November - Prospective parents open session
Friday 24th November - Non-uniform day (Friends/PTA)