Following the teachings of Jesus, we challenge and support all members of our community to love one-another, make the most of their God-given gifts and care for everyone in friendship. Allowing all to flourish; enabling heart, mind and spirit to soar. "I can do all this through Christ who gives me strength."
Love, Learn, Care.
(Philippians 4:13)
Calverley CE is a friendly, caring and popular school filled with happy, enthusiastic and talented learners, and equally happy, enthusiastic, talented and committed staff team!
We value the contribution parents make to school life, and the importance of the home/school partnership in developing the 'whole child' during their time with us.
We firmly believe that every child is unique, so we offer our pupils as many opportunities as possible to embrace their personal strengths, while challenging themselves to be the best they can be!  Excellent results at all the key statutory assessment points are testament to the high quality teaching children receive and the wonderful learning environments they are able to access.
When Ofsted visited the school in January 2023 they agreed that "This is a welcoming and happy place to learn".  They said: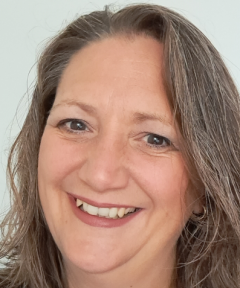 "Teaching is focused precisely on what each pupil needs to learn next."
"Children try out their ideas and practise what they have learned in the well-planned learning environments. Children behave well and enjoy playing together." 
"They learn about how people who have different learning needs may feel. This helps them to understand and value difference."
I feel very privileged to be leading the school after my own children came here.    It is a school with a big heart to serve the community of Calverley and also some children from further afield and we look forward to welcoming you to our family.
Ms Kate Cameron
Head Teacher